EVENTS​ IN APRIL:
Weekend of April 6, 7 and 8: City wide yard sale! Check out deals on the sidewalk, in the shop and garden.

Saturday April 14th: I recently purchased a van full of beads from an estate liquidation in Montecito. I've been sorting and organizing--loads of amazing beads from all around the world! Some will find there way into the shop, but there is too much to squeeze in! SOOOO.... we will be having a series of trunk shows in the Garden. On Saturday April 14th we will start with organizer boxes of glass beads--mostly Czech, but some Murano and Indian as well. These will be sold by the box--first come, best choices!

April 27, 28 and 29: Morro Bay Kite Festival! Great family fun. Check out their website for more information: http://www.morrobaykitefestival.org/
Class policies
You must pre-register and pay for classes in advance! Cash or check is preferred. No refunds if paying with credit card, (we will credit you for another class with the same teacher)
Classes that do not have the minimum number of people before the date may be cancelled or rescheduled.
Please notify us in advance if you will miss a class you have registered for.
​Let us know what other classes you would like!
Want a beginner class?​ Call us to schedule a class on the basics: stringing a bracelet or necklace with clasp, creating earrings with open or wrapped loops, simple charm bracelets etc. Bring some friends or family for a fun group activity!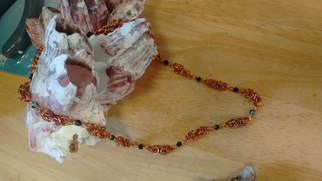 Chain Maille necklace with linked beads
Teacher: Millie Chalk

Saturday April 7, 10-1
$45 includes materials

​You will learn to create a chain maille pattern with copper rings. Requires some experience and comfort with use of jewelry making tools.
---
---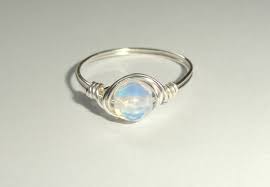 Wire wrapped ring
Teacher: Helen

Sunday April 15, 12-1
$20 includes wire and beads for 2 rings

Not as hard as it looks! Learn to create your own rings with wire and beads.
​You will make 2 rings, your choice of wire color and glass beads.
---
---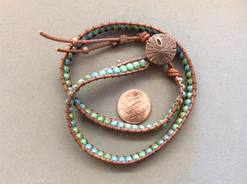 Leather and bead wrap bracelet
Teacher: Helen Edwards
Class size 3-6
Saturday April 21, 11-2pm
$30 plus materials

You will use leather, 4-6mm beads, a button and carded thread to create a lovely double wrap bracelet. Great for gifts, but you will want to keep one for yourself!
---
---
---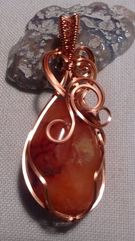 ​Wire wrapped pendant/Stone
Teacher: Millie Chalk
​Class size: 2-6

Saturday April 28, 10-12pm
$45 includes wire

Create a unique pendant with a woven wire bail. You can bring your own tools, or borrow ours. Tools and wire are also available for purchase at the shop. This is an intermediate class, and requires some experience.
​
---
---